Food Handler Certification
This online ANSI-approved food handler certification course is available on-demand and self-paced. Cost is just $9.95 per employee.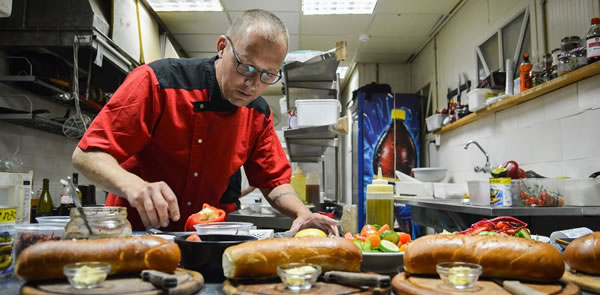 It is available in all states.
Takes approximately 2 1/2 hours (can be done in intervals)
Printable certificate upon completion
No additional charge for re-testing
Food handlers must receive or obtain training in basic safe food handling principles within 30 days after employment.
Exam available in English, Spanish, Mandarin, and Korean.
For private in-house classes in the Chicago area, contact John Gescheidle.
For multiple employees, contact Liz Gescheidle to discuss how we can set up a Personalized Corporate Food Handler Online Training Page and/or discuss pre-payment options.
Frequently Asked Questions on Food Handler Training in Illinois: Food Handler FAQ Updated April 2016
Click Here to Register for Online $9.95 Class